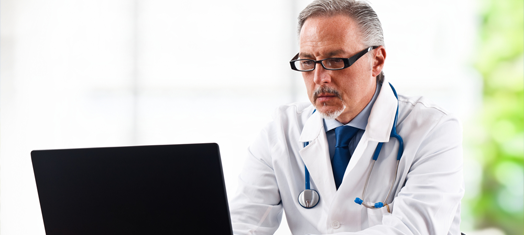 Running a Healthcare business in Australia has become more and more difficult over the past 10 years. Rebates are not keeping up with CPI, leasing and rental prices are on the rise, practitioner shortages have not helped, and not to mention the difficulty of finding and keeping quality staff.  At the end of the day your business is a commercial business, and like any other commercial business it must make a return on your investment…otherwise, why are you doing it?
Over the past 10 years in the Healthcare industry I have implemented several key business boosters that have made a significant impact to both the quality of the practice, and very importantly the bottom line. You want your business to work for you more than you working for it.
Below are my top 5 business boosters that will positively impact your business:
1. Focus on your associate practitioners: By far and away the single biggest factor to change your business efficiency is your associate practitioners. If you don't have one, you need one, though not at any cost.
Whether you are a medical/dental/pharmacy etc., solo practices are a thing of the past and no longer a viable option to sustain. As a business principal or manager it is essential to ensure that your associate practitioners are adding value to your business. It is not enough to add a practitioner and expect your business to grow. Contrary to Kevin Costner's famous line, "If you build it…they won't necessarily come!"
Ensuring fair and equitable fee splitting with your associates is essential for efficient running of your business. Running at a loss just to attract more associates never works and will always get worse the longer it goes on.  Losing money on a practitioner due to a high fee-split weakens the business in the short and longer term.
Along with an effective, measurable marketing program your practice needs what I call a "business builder."  A business builder is a practitioner who attracts and retains new patients.  These new happy patients will then refer more patients! This type of practitioner is an invaluable asset to your business. If a practitioner cannot build a patient base within 3 months either the practitioner is not a good fit for the area or the clinic marketing program needs to be revisited and improved.  You can pin point which is the issue by using the total patient growth rate as a guide.
In my opinion the main trait to look for when bringing on associate practitioner is personality, assuming clinical competency has been established. If the practitioner you're interviewing doesn't have rapport with you, then chances are they will not connect with patients. Ask yourself; Are they personable? Are they friendly? Can you see patients coming back and referring to them? Your answer to these questions will go along way to making the correct decision.
In addition to adding new practitioners, a key to success is assessing your current practitioners. Do you consider them a "business builder?" If not, you should consider the following to help increase their value.  Training is a great place to start and can really make a difference by getting them motivated and engaging them.  In addition to training, finding out your practitioners goals and passions will really help to achieve a harmony between what they want in their career and what you want them to contribute to your business.  Happy practitioners equal happy patients and happy practice owners.  Always be mindful of the independence your practitioners need to be successful while maintaining enough control to keep them an asset.
2. Item number quality control: Grow your practice organically without adding any risk. Coaching your practitioners on generating additional revenue on item numbers can be the easiest way you can grow your practice and add to the bottom line. This can also be a tricky area as practitioner independence is always at the forefront of any practice, not to mention heavy-handed clampdowns on excessive use of high-ticket item numbers. However this should by no means act as a deterrent to use item numbers for excellent patient care and higher positive patient outcomes. There are literally hundreds of items numbers, many of which are simply not utilised. My advice is to use an experienced, incentivised care plan nurse on as many patients as possible. Anything they may not pick up, the practitioner can pick up and visa-versa. A service quality control point and an item number control point will greatly enhance patient care and business efficiency. For further information on item numbers please review the following:2012 MBS Fee Summary 
3. Receptionist courtesy: A patients' experience begins from the moment they pick up the phone to speak with your business or walk through your doors. We've all experienced rude front desk service and it really leaves a nasty taste in your mouth. Patient experience is not all about seeing the practitioner; do not underestimate how important this is. Patients can often be vulnerable, and need to be treated with respect and courtesy. If you want your practice to build and grow effectively, ensure your front desk staff maintains your desired level of manners and professional behavior that you show your patients in consultation.  They are in essence the face of your business.
4. Benchmark: Whether you're in General Practice, Dentistry or Physiotherapy you should benchmark your business performance against others. This can be anything from staff to practitioner ratios, bottom-line profitability or weekly grossing per practitioner. There are plenty of resources available to access industry averages. Look them up and make it your goal to match or surpass. For example, understanding the benchmark ratio of practitioner hours to admin hours, practices can run leaner without compromising patient demands.  There are many areas like this that need your attention and will increase your business profitability.
I have 2 essential pieces of advice for benchmarking.
Work out your critical mass point: critically analyse your revenue against your expenses. More often than not, I have seen businesses that are heavy on the expenses side. You need to work out at what point can you be a viable operation under any circumstance. I.e. what does my revenue need to be to cover all my constant expenses and make my desired level of profitability.
If you discover you're bottom heavy on the expenses side, work out how you can achieve equilibrium. A question I get asked very often is; "What is your best measure for this?" I believe the best and easiest measurement tool is gross billings per hour for an individual, and net total billings per hour for a clinic. Once you establish your ratio your can track and measure growth from there.
5. Get an outstanding online presence: Astoundingly 60% of Healthcare businesses still do not have an online presence. Gone are the days where simply listing your business contact details was sufficient to satisfy patient's enquiries. With 80% of people turning to the net for health information or practice information you simply cannot afford not to be there. A professional, well designed business website is by far and away your most powerful marketing tool that you can invest in.
People are more informed and educated than ever before with the rise of Internet usage. People are thirsty for information and are turning to the web for it. Your website is the window to the patient world. Make the appearance of your website reflect your business and its values. On most occasions your website will be the first touch point the general public will have with your business, so make sure it's representing you the way you want to be seen! Once your website is up and running, on-going marketing can be done very cheaply as all marketing materials and adverts can direct patients to the website where all your essential information is housed.
Written by:  Lachlan J. McPherson
Lachlan J. McPherson has been involved in all areas of Healthcare management and ownership for the past 10 years.  He now owns and runs Health Media Group Pty. Ltd, providing practice development solutions for the Healthcare industry and Healthsite which specialises in Web Design & Development for the Healthcare industry.