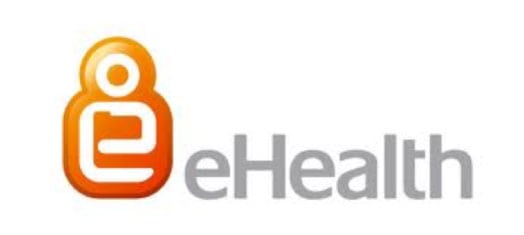 The top team of clinical experts behind the billion dollar e-health record system have quit en masse, leaving the Federal Government's flagship program floundering with virtually no clinical oversight.
Among the first to go was NEHTA's head of clinical leadership Dr Mukesh Haikerwal (pictured), the former AMA president, who has been the public face of the personally controlled e-health records (PCEHRs) for the medical profession for the last six years.
But other key players are also understood to have quit from the executive of NEHTA's so-called "clinical unit".
These include Melbourne GP Dr Nathan Pinskier.
Dr John Bennett, a former chair RACGP's national standing committee on e-health, has also gone.
And Australian Doctor also understands that Dr Jenny Bartlett, a former executive on the Australian Council for Safety and Quality in Health Care, has left along with Dr Chris Pearce – although the reasons behind their decision to stand down are unclear.
"There have been a long running series of failures to take on board clinicians' perspective," one source said.
"The Department of Health and Ageing has been more interested in the numbers of people signing up to the system rather than having a system that works, that provides clinical benefits. The entire executive of the clinical unit has resigned, I think with the exception of one member of the team."
Australian Doctor has been told the clinical unit was never consulted on the recent revamp of GP software, allowing doctors to access and use the PCEHR system.
There are allegations that millions were wasted by the department on the project.
The reasons for the resignations vary – some, but not all, claiming frustration with the NEHTA leadership. From what Australian Doctor has been told there were also tensions within the executive of the clinical unit itself.
Another source said there were also fundamental issues surrounding what he dubbed "clinical assurance" in the PCEHR, with the system apparently still not fully road-tested to ensure patients are not at risk.
Last year Dr Haikerwal co-authored an editorial in the Medical Journal of Australia which warned: "While we know something about the risks associated with Last clinical desktop systems, it is not possible to make any definitive statements about whether the PCEHR is safe or not."
"What would a patient safety incident look like after the launch of the PCEHR? What would happen for example if drug allergies were incorrectly up-loaded from clinical systems or if medication names and doses were somehow incorrectly imported and displayed?"
Another source, explaining the doctors' decision to dump NEHTA, said: "There was never one trigger, one catastrophic event. It was just a long-running inability, unwillingness to listen to clinicians. This system fundamentally is a clinical tool."
"I don't know whether it is fair to say what we have at the minute is not fit for purpose. That is too strong. But it could be so much better. We didn't make a collective decision but when Mukesh [Haikerwal] said he had had enough I think [some of us] realised there was little more we could do."
Australian Doctor has been told that at one stage there were around 60 clinical leads employed by NHETA.
That number was culled to around 20 this year.
But following the resignations there remains only a handful of clinical leads.
Some 650,000 people have so far registered for e-health records.
However very few GPs have signed up to create and curate the shared e-health summaries — the list of medications and diagnoses meant to form the back bone of the project.
Australian Doctor was told Thursday morning that there were only 4,000 shared health summaries in existence.
There has also been concerns about the number of hospitals which have the ability to upload event and discharge summaries.
An AUSDOC article on the PCEHR.