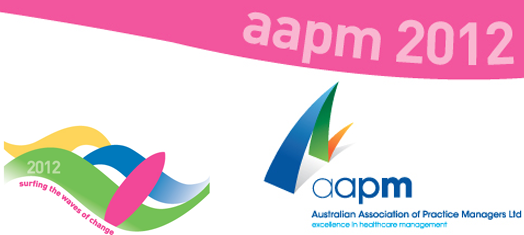 On October 16-19th Healthsite attended the 2012 Australia Association of Practice Managers Conference held in the Brisbane Convention Centre, Queensland. The week was a great success with loads of positive feedback from delegates and fellow exhibitors.
One key message became clear through the conference, that being the digitalization of the Australian Healthcare System. With e-Health well underway with implementation across the country, many healthcare practices are scrambling to bring their systems up to speed to comply with the regulations that will come with such major project.
It was also noted that the RACGP intend to have some information and wording around the need for healthcare practices to have a website for their clinics in the next round of standards. This, along with the backing of the AMA makes web design and development more relevant for clinics that ever before.
Overall the week was a fantastic experience, so much so that we've decided to attend the GPCE Conference to be held in Melbourne November 16-18th. We look forward to seeing other fellow exhibitors and meeting some new GPs!