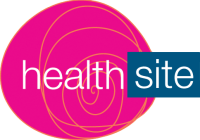 About Healthsite
We are an online services company dedicated to providing quality & innovative digital technology products to the Healthcare Industry.
Our products are designed to optimise your clinic and improve your efficiency. Healthsite separates itself by partnering with you to achieve your objectives. We build relationships that matter. Our personal and flexible approach means we'll deliver on your needs.
Established in 2009, we've invested heavily into building and improving our technology, all with the end goal of connecting patients with you, the healthcare provider.
At our core we're a clinics champion; helping drive efficiency, innovation, and meaningful data that ultimately allow clients to make better strategic decisions.
Our products follow the patient journey from searching and finding a practitioner, through to clinical follow-ups and post consultation reminders. There are a total of 14 patient interactions or touchpoints throughout this journey. We've created a unique user experience with each and every touchpoint coming via our digital products.
Our dedicated team of professionals has an unwavering commitment to designing products that create efficiencies for administration whilst enhancing user experience for patients interacting with healthcare clinics.
Have questions? We are here to help