Healthsite Intelligence is almost guaranteed to be more accurate than the pile of receipts at the bottom of your desk draw!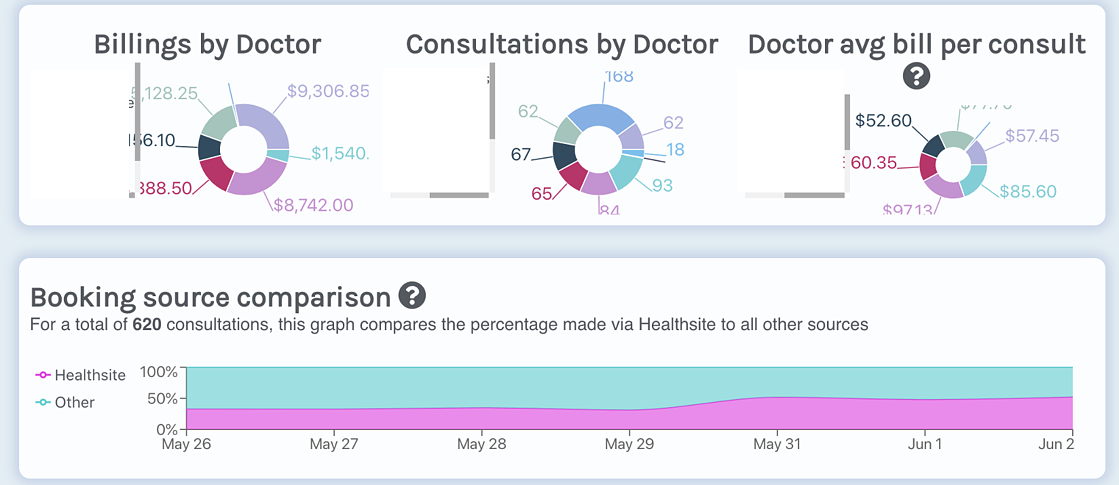 😀 The stuff you NEED to know!
Have you ever wanted or needed to know what the Top 10 MBS items billed are? How about the gross billings for the clinic in a certain period of time? Or average bill amount per Dr? Stay on top of clinical billing information and breakdowns, all in one place.
😀 Same Functionality!
You already know how to view reports through Insights in Oracle well, Intelligence is the same! Intelligence has the same downloadable options and the ability to select any date range you'd like.
Once our support team have installed it on your Oracle, head to Insights > Intelligence
😀 Comparable data!
Compare top billing statistics to that same period in the previous year. See how the clinic is performing on a year-to-year basis. Are you improving? Talk to us about how we can propel your business for Q3 and Q4 this year and on to 2022!
😀 The best part? It's FREE!
Yep, that's right. Another great product… FREE. We believe in making sure Healthsite customers are the best looked after in the business. Another way we are keeping our customers at the top of their game is with Intelligence. Let our software do all the hard work for you!

💡 Handy Healthsite Hint:
Need to update patient details? Did you know – You can update patient details anywhere, anytime with Oracle?
Simply, log in select Administration > Online Bookings > Registered Patients then find the patient and update details!
🐛 Bug Fixes:
All the bugs have been crushed!
If you have any questions, or you'd like to take up this offer? LET US KNOW!
Click the button below!