With Phase 4 of the Federal Governments "COVID-19 MBS Telehealth Item Numbers" being released imminently, it's with GREAT pleasure I can announce that Healthsite can support any practice with their Telehealth requirements!
The solution comes complete with the following:
Healthsite's integrated online booking system, complete with a 'Telehealth consultation' appointment type that syncs with your PMS
A secure online payment facility
Comprehensive instructions (to both patient & doctor) as to the steps to start the consultation
Chat function available
File sending available during consultation
Consultations are not recorded
Locally hosted servers
We're confident our newly released product will meet the needs for a full and comprehensive Telehealth solution.
We've received countless requests from our customer base to bring to market a comprehensive Telehealth solution that can meet the needs of today's current crisis, but also stand the test of time and be a viable solution in the long-term. We believe we've achieved just that.
IF YOU WOULD LIKE THIS FEATURE ENABLED – PLEASE CLICK HERE
Our Telehealth solution is fully integrated into our existing online platform. Please see below the simple workflow additions the solution brings.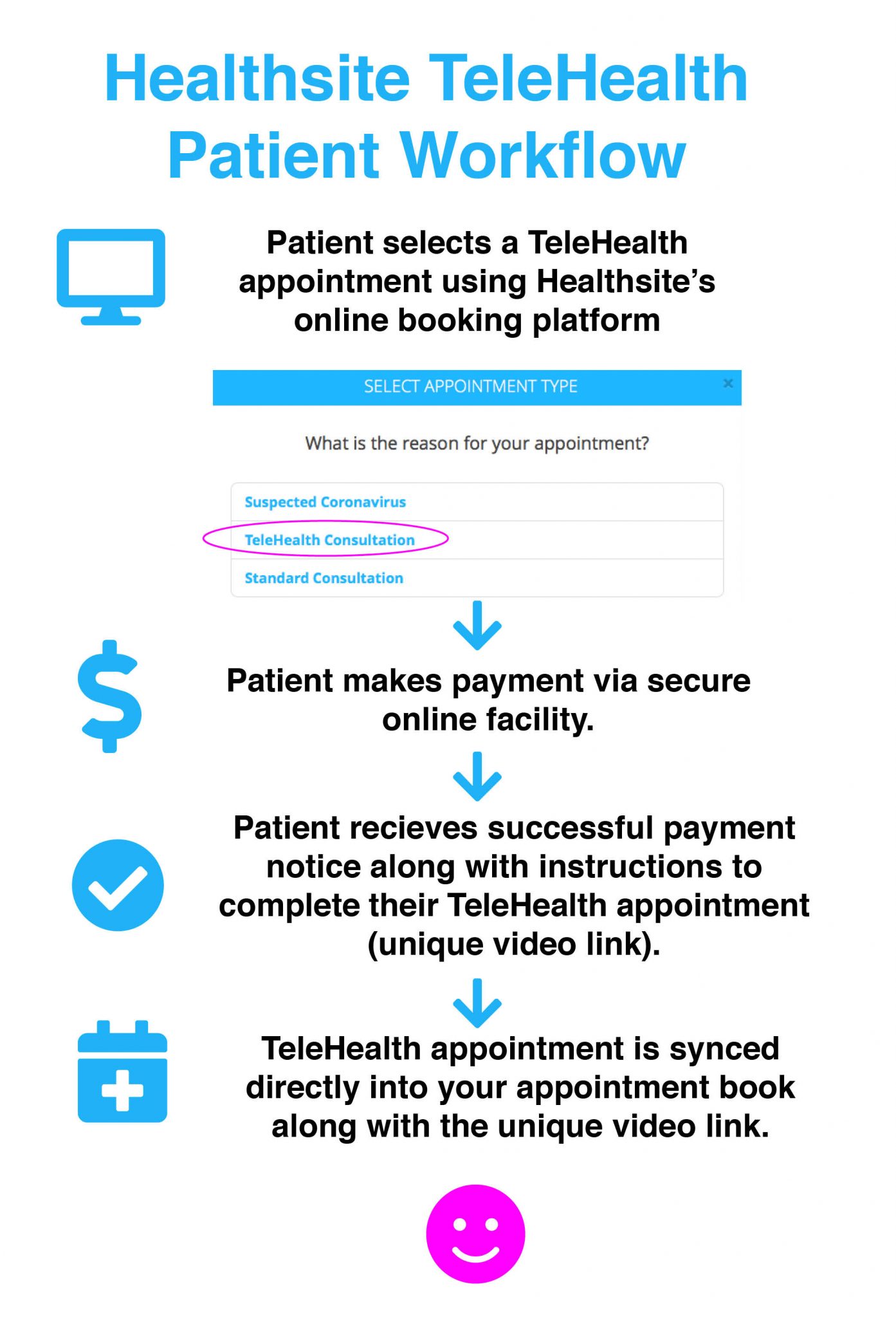 Our team has worked tirelessly to prepare products, features & functionality that can support, what is a fast-paced and fluid situation. We at Healthsite are here to support you, supporting your patients through this hard time.
Stay healthy and wash your hands!