Healthsite is very excited to announce its newest partnership with payments provider, Tyro.
The new partnership has been months in the making, working closely with the Tyro development team to ensure together we deliver a secure online payment capability for our customers.
The fully integrated online payments functionality works seamlessly in our existing online booking system, updating to this new feature is easy and simple.
Importantly to note, the payments feature caters to two types of online payments:
1. Prepayments
Accept the full amount of the consultation upfront, prior to the online booking being submitted.
2. Tokenisation
Captures the patient's credit card details and allocates a unique token for your business which is stored securely. The token is then used post consultation and for future visits to complete the transaction once the full billing details are known.
Both payment methods allow for a partial or full refund directly to the patient via our self-service portal Oracle.
Clinics will require a Tyro eCommerce account, even if you're an existing Tyro customer. Both the Healthsite & Tyro onboarding team can assist on this front.
If you'd like further information on this exciting new feature we offer, please don't hesitate to fill in your details on our 'Register your interest form, or email directly to success@healthsite.com.au.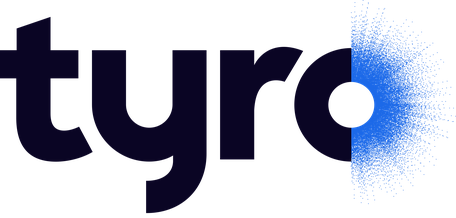 About Tyro
Tyro has been helping practices run smoothly for over a decade. They have done this by providing EFTPOS that seamlessly integrates with over 300 POS and PMS partners. Tyro is a champion for better business banking. In 2003, Tyro's founders saw an opportunity to challenge the traditional banks with faster, more innovative EFTPOS solutions. Since then, Tyro has taken the same innovative approach to banking with payments, deposit, lending, and eCommerce products designed to help businesses like yours grow and succeed. Tyro understands practices and their payments needs. They can help through:
Competitive pricing tailored for your business
24/7 Australian-based Customer Support
Seamless Practice Management Software (PMS) integration which reduces keying errors or time spent manually reconciling
Same-day settlement seven days a week at a time of your choosing if you settle into the Tyro Bank Account1, or alternatively, have your settlement funds transferred into any Australian bank account, so there is no need to switch banks
Fast transaction speeds
No lock-in contract, no set-up fees and no cancel/break fees To find out more information or to fill out the application form, visit link.tyro.com/Healthsite, and they will be in touch to discuss how they can help your business.
---
Important information
1 Available settlement times are from 8pm to 5am. Applies to Tyro settled funds only – excludes Alipay, HealthPoint and funds settled directly by Afterpay, American Express, JCB, Diners Club.
Tyro Payments Limited ACN 103 575 042 AFSL 471951 is the issuer of its own financial products. As Tyro does not take into account your personal circumstances, please consider if these products are suitable for you. You can contact Tyro on 1300 00 TYRO (8976) or tyro.com and access Tyro's dispute resolution process at tyro.com/complaint-resolution-process/. Tyro may pay financial benefits and/or referral fees to its partners. In providing information about Tyro and its product/s, Tyro partners are not providing financial advice and are only acting as a referrer. All enquiries about Tyro products are referred to Tyro to contact you about its products and provide you with a quote.