How our Clinic App can help your clinic
Imagine having your clinic on an app. Healthsite creates a fully customised Clinic App for your medical practice. Connect with your patients like never before. Your patients will now have an unprecedented connection with your clinic on the device they use the most. With smartphone usage skyrocketing, why not put your clinic in your patients' hands?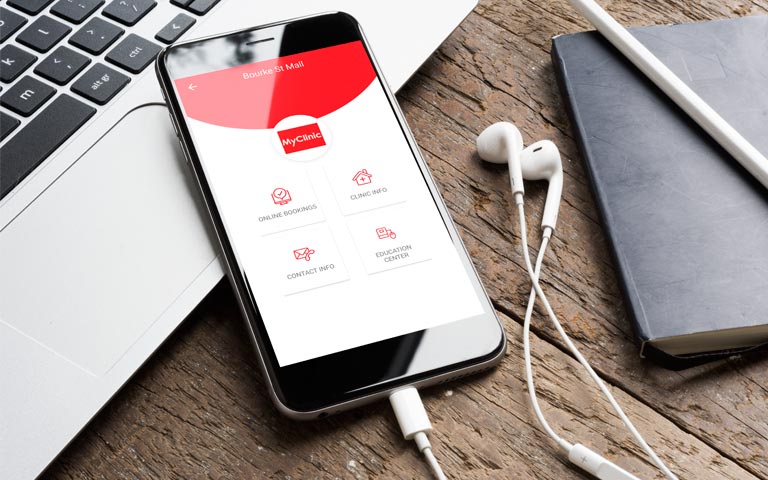 Have questions? We are here to help
Clinic App
24/7 patient access to your app

Dedicated customer support

Available for iOS and Android
Why not bundle a complete digital package?
We can offer bundle packages with significant discounts.
Example Bundle 
Yes – The app will work on Apple phones and phones with the Android operating system (Google Play store)
The app has many features including:
Online Bookings
Self Check-in
Health News
Contact Information for your clinic that allows for ease of contact
Geo Location (for multiple locations) which helps identify for your customers your nearest clinic to them.
Your app is available for download through both the Apple App and Google Play Store. Download links and Icons are added to your website with promotion materials (waiting room posters and counter top brochures) also available.
Fill in the form below and we will get back to you in lightning speed!