What happens after the Appointment?
Healthsite have the BEST way to continue to support your patients after their consultation with the Post Consult Resource Page complimentary for ANY existing Healthsite customer.
What is it?
The Post Consult Resource Page is a webpage containing vital information patients will need after their Dr's appointment. It contains clinic Google reviews, local pharmacy, pathology and radiology.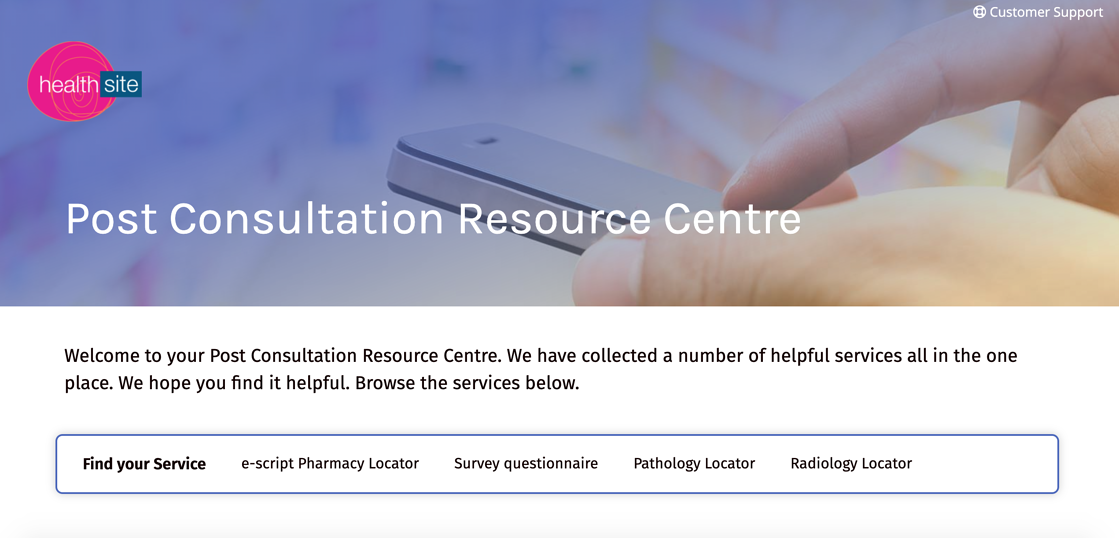 😀 Your patients will be supported from the moment they leave their appointment!
As soon as the patient leaves the Dr consultation an email or text is sent containing pharmacy, pathology and radiology location services as well as the clinic's Google review page. Everything they need to know following their appointment!
😀 Completely customisable!
Pick and choose what's included! Don't want a radiology locator? Great! We won't add it! Have a Pathology provider onsite? Wonderful, we can set your locator for those pathology sites only.
😀 Happy patient, happy clinic!
A supported and looked-after patient is a HAPPY patient and a happy patient is one you can see back at the clinic for years to come. Healthsite strive to help you keep your patient database bursting at the seams and we believe this starts at the time of consultation.
😀 The best part? It's FREE!
Yep, that's right. FREE. Complimentary. We believe in making sure Healthsite customers are the best looked after in the business. One way we're doing this is to make our Post Consult Resource Page as a complimentary gift to you, our valued client.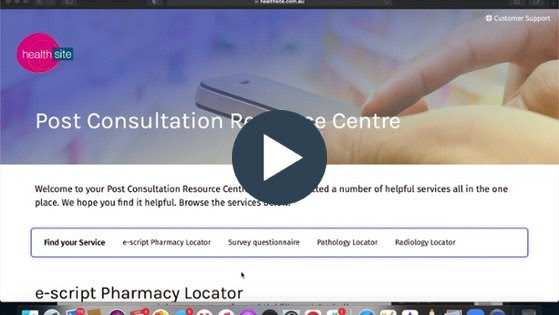 💡 Handy Healthsite Hint:
Did you know, you can update your Healthsite Online Bookings in real time? Yep, you don't even have to call anymore. Unless you want to! Just log into Oracle and change the Online Bookings.
Head to Administration > Appointment Types and Online Bookings.
🐛 Bug Fixes:
All the bugs have been crushed!
If you have any questions or you'd like to know more about our Post Consult Resource Centre or you'd like to set it up, click the button below!