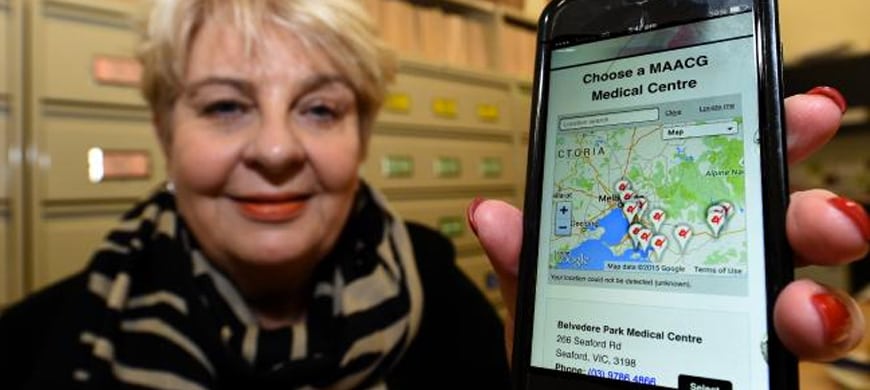 Author – Monique Hore
Newspaper – Herald Sun
GERMAPHOBES rejoice, your fear of confronting the snot and snivels of the doctor's waiting rooms could be cured, thanks to a smart phone application.
Almost 200 Melbourne clinics have signed up, allowing patients to digitally "check in" when they're within 50m of a clinic.
They can wait in their cars or a nearby cafe until the doctor calls them using an app, designed by Healthsite owners Lachlan and Missy McPherson.
"For a patient, they essentially don't have to touch, talk to or see anyone at the clinic until the doctor can see them," Mr McPherson said.
"Those waiting rooms, I can tell you from first-hand experience, are some of the "germiest" places on the face of this earth.
"It also means that when we're too busy to have the doctor run 30 minutes late, people can set up their laptop outside and work."
The phone apps allow patients to book appointments and fill out personal detail forms without touching "pens covered in germs".
It will soon let them pay and receive Medicare rebates through their phones.
Mr McPherson said clinics faced more competition as newly qualified and international doctors "flooded" Melbourne's heath market.
"Doctors clinics that used to have books that were full are now competing with new medical centres that are owned by gen Y doctors that embrace technology," he said.
"That is what the older-style clinics are going to have to compete with these clinics of the future.
"In 18 months, this is going to be the norm."
monique.hore@news.com.au
Twitter: @moniquehore
Article URL – http://www.heraldsun.com.au/news/victoria/smart-phone-app-by-healthsite-allows-patients-to-dodge-germridden-waiting-rooms/news-story/c9acf43e4ae15c97d560029e96239f61