We have been working closely with the Australian Department of Health and healthdirect.gov.au and can confirm our online booking system will be fully operational as the vaccine rolls out.
This applies to all existing Healthsite clients and new clients who may need an online booking solution to assist with booking appointments for the vaccine.
For more information about the vaccine, including eligibility requirements and schedules, visit the health.gov.au website 
Now, down to the Nitty Gritty! What do YOU have to do?
Firstly, your Clinic will need to set up a new Location in Best Practice, a new Branch in Zedmed or a new Appointment Book in Pracsoft. To reduce any confusion for patients when booking, COVID Vaccine bookings will be on a separate booking page.
Once you have your Practice Management Software set up, please let us know! Our support team can then create the unique booking page for your clinic! This direct link to your booking page will also be listed on the Health Direct website, for any patients that may also find your clinic there.
Healthsite will also provide a 'Booking Eligibility Questionnaire', which is embedded into our page interface, to assist in determining whether a patient should progress through to make a booking.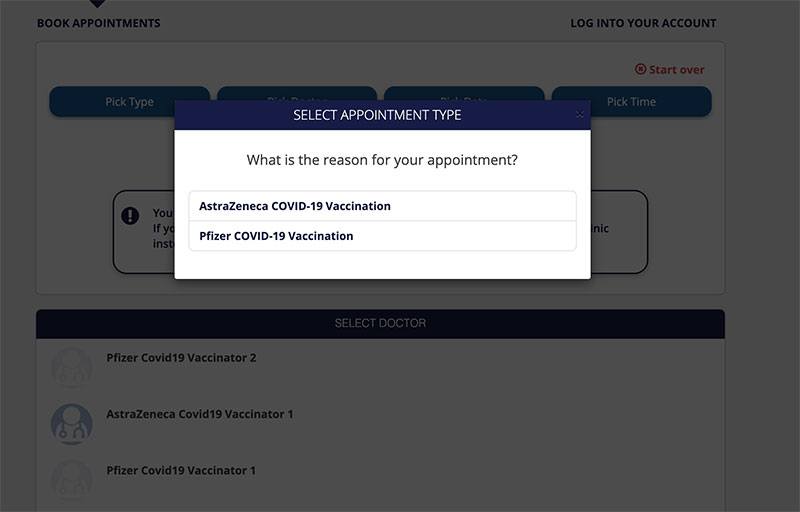 Once an eligible patient makes a booking through the COVID Booking portal, they will be sent a confirmation email confirming their appointment. We will include the consent form including clear instructions on what to do with it. If you have any specific requirements we can cater to them here, including adding the fact the patients MUST print and fill this out on the day of their appointment.
If Healthsite looks after your SMS reminders, we can design a unique SMS reminder for your clinics COVID Vaccine Bookings including reminders about the consent form.
If you have New Patient Registrations with Healthsite, new patients will be able to register and then book a COVID Vaccine.
Our developers are currently underway building a notification system that will automate communication to your patients to notify them of their second inoculation.
This has been a busy time for us all and we are doing our best to support this rollout and to make is as smooth as possible! We will be in communication should anything change or we have any new updates.
If you are interested in either SMS reminders, New Patient Registration forms or talking to us about how we can help your clinic run contactless and efficiently during this time, please don't hesitate to call or email us – using the button below.