Forbes defines Conversion Rate as the number of visitors to a website that completes the desired action (conversion) out of the total number of visitors.
Whether you're a start-up, multinational or a large-scale enterprise, conversion rate is key for all businesses (including the healthcare industry) to achieve higher revenue or growth through their digital presence.
What is a Conversion Rate?
To put it simply, conversions are measurable actions that your visitors take when they visit your website that progresses a potential customer or lead towards becoming a paying customer. 
Some of the most common types of conversions are:
Making a purchase
Submitting a form
Calling your practice
Signing up for a subscription or newsletter
Registering as a patient
Making appointments or bookings
To calculate conversion rates, take the total number of visitors to your medical website that completes your desired goal (i.e., calling your practice), divide it by the total number of people who visited your site or landing page, and multiply it by 100%.
Now that we know conversion rates are vital to the success of a website and your overall business strategy, how easy is it to obtain them?
Well, there are a lot of factors that must be considered to obtain good conversion rates, and while some websites obtain them easily, others barely get any conversions.
So, Why Is My Healthcare Website Not Converting?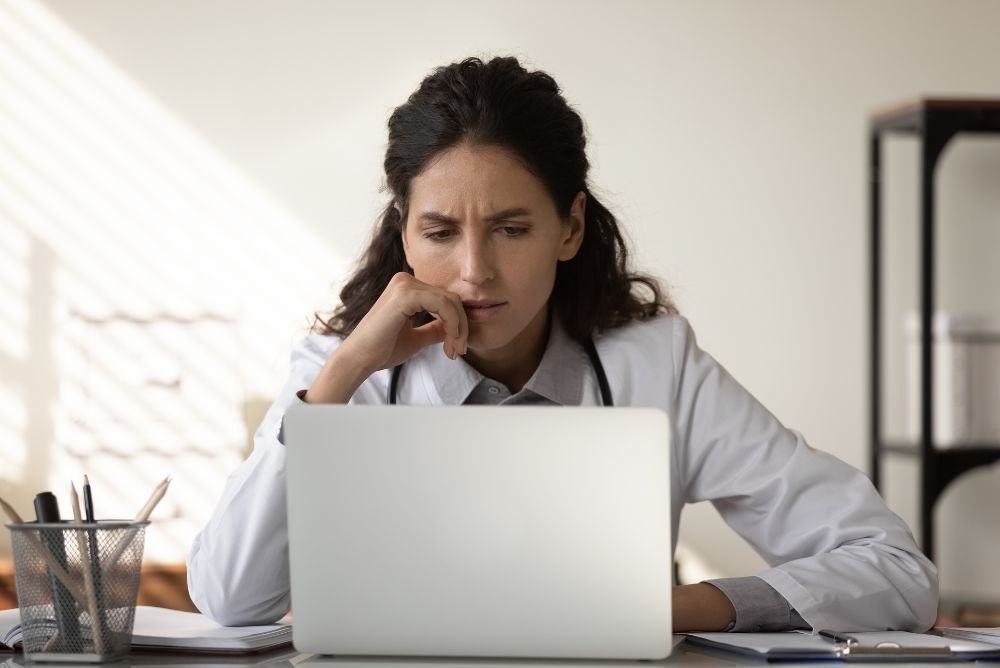 You know you want a high-converting website, but how do you measure conversions?
To measure conversions, you will need to be tracking the performance of your website with an analytics program, the most popular of which is Google Analytics. 
Google Analytics is free online software that shows you exactly how users are interacting with your website. Setting up conversion tracking can be complicated, so you will probably need a professional to set this up for you. Once you have the conversions (also known as goals) set up, you can start tracking how well your website is converting.
It can be devastating when you have invested a lot of time and effort into creating a beautiful website only to discover that visitors are not performing any desired actions.
Often, sites that don't achieve desirable conversion rates have issues on their website that may seem off-putting or turn visitors away from performing the desired action/goal.
There can be many factors why medical sites are not converting. However, the most common factors are:
1. Slow Loading Speed: 
It is a well-known fact that people's attention spans are becoming shorter and shorter every year. Many studies have shown that the quicker a website loads, the higher the chance for users to perform the desired action on a webpage – improving the conversion rate.
If your website is slow and takes more than 2 seconds to load, visitors will most likely leave your website and head to your competitor. Thus, jeopardising your conversion rate.
2. Ineffective Audience Targeting: 
It is crucial to note that you must select and define your audience. It is highly ineffective and inefficient to try to target everybody. Likewise, it is always recommended to focus on a particular group and target your messaging and imagery to appeal to them.
3. Confusing navigation and Bad Website Content:
A significant reason why your medical website is not generating any conversions might be because your content does not appeal to visitors. Medical websites need engaging and appealing content that uses the appropriate language and tone and conveys accurate information to its audience.
Poor/confusing navigation hurts your conversion rates. Surveys have shown that almost 40% of internet users leave a website due to poor navigation experience. Good navigation is a must-have if you want to have an effective website that stimulates good conversion rates:
Having a clear and clean navigation structure.
Keeping your menu options short and simple.
Ensuring your navigation is compatible on different screens.
Making sure the link for each of them functions correctly.
4. No Call-To-Action Buttons:
Your medical websites exist not to act as a public information service. It exists to grow your medical practice by turning potential customers into paying clients. By having the presence of CTA buttons (call-to-action buttons) across all pages of your website, visitors are prompted to take action. If no CTA buttons are present, conversions will not occur as visitors are unsure of the steps to be taken next and will most likely leave the site.
Examples of Call-to-Action buttons or prompts include:
Sign up
Get in touch
Subscribe to our newsletter
Book an appointment
Find out more
Claim your discount
Leave an enquiry
5. Contact Forms, and Online bookings, are Confusing and Time-Consuming:
Forms are any area in your medical website that requires the visitor to enter information. This includes but is not limited to: Sign up form, making a purchase form, booking form, enquiry form or contact form.
Many analytical studies show that visitors abandon a form almost 80% of the time once they begin filling it. This happens for several reasons, but mainly because there are too many fields to fill, requiring visitors to enter too much information.
Instead of trying to obtain as much information about the patient straight away, you should ask only what is necessary of the patient.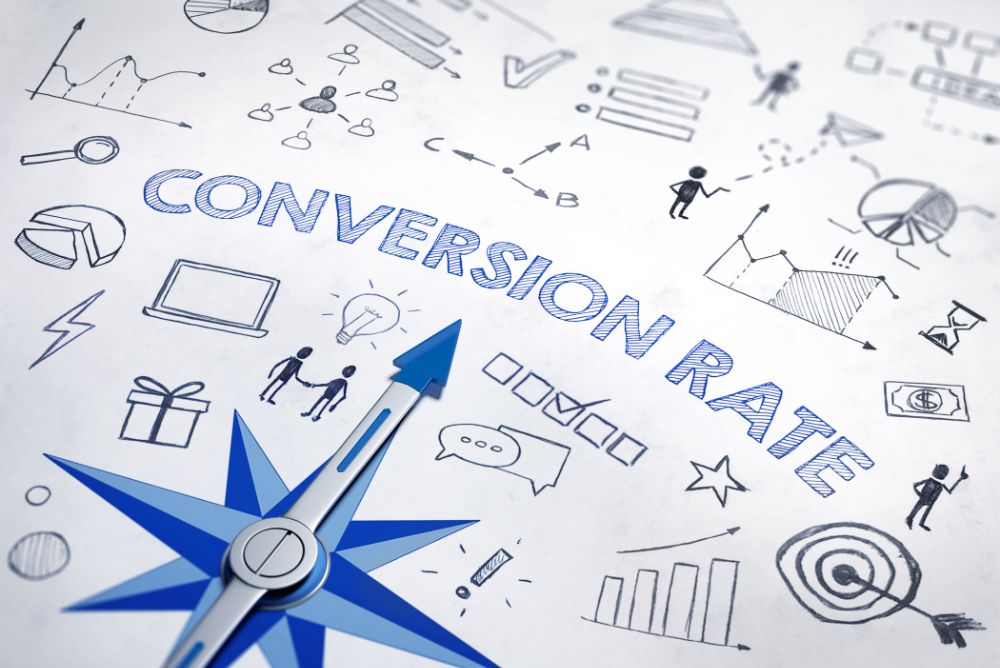 The bottom line. .
Conversion rates are a vital component that affects your overall business strategy. Conversions can either make or break the success of your business.
Not every website will experience great conversion rates, usually because of bad content, time-consuming forms, no CTA and ineffective audience targeting. 
There are other elements why a website does not convert; some may only require simple tuning, while others may require more detailed technical and marketing expertise to fix.
If your medical website is not converting, or you wish to increase your conversions, speak with us today to learn how we can help.