HTTPS is no longer an option, it's a requirement. For the uninitiated, HTTPS is the first part of the URL that appears in your browser bar when you're on a website with SSL encryption. And now, your medical website needs SSL encryption.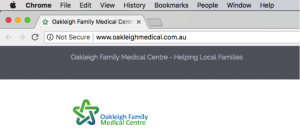 Back in April, our website maintenance clients received an email advising their website will automatically be upgraded to the HTTPS protocol. Stating this change was coming into effect in July.

The update has now been implemented with Google 68 coming into effect. Google is labelling all HTTP websites (i.e. those without SSL encryption) as "Not Secure." Given the fact that 60 percent of internet browsing flows through Google Chrome, this is a pretty big deal.
Now, the difference between HTTP and HTTPS might only be one letter. But the fact is HTTPS is now a requirement for any website that wishes to continue attracting visitors.
Toward a safer internet
As Google endeavours to help users identify and avoid websites that are not safe, websites that don't have an SSL certificate will be marked as "Not Secure." What's more, the warning signals to a user that the website they're using could be susceptible to online security threats whilst visiting as well.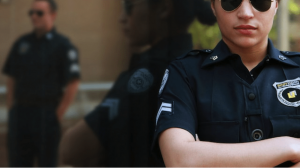 Essentially, this move by Google is part of their continued effort to help their users immediately recognise a secure website from one that might hold potential security threats. An SSL keeps information online safe from third parties using state-of-the-art encryption. For any business that accepts or exchanges sensitive information online — either their own or their customers' — installing an SSL is a must.
There are several reasons for updating your website to HTTPS (which I'll discuss more below) but the immediate one is simple — because if you don't have an SSL, Google is already labelling your website "Not Secure."
If a potential customer clicks on your Google listing but is greeted by a warning that your site isn't safe, chances are they'll leave.
The modern online customer is switched on and will not be lenient with lax security systems, which can diminish any trust they have in your business.
Additional benefits of HTTPS
Beyond securing data exchanges and thereby protecting your business reputation, there are several other benefits of adding SSL encryption to your website.
Improves your website's conversion rate
Studies have shown that an SSL can lead to an 87 percent increase in conversions for an eCommerce site. If you're like many of your clients, have had an online booking portal on your website, your patients may be concerned their personal information could be compromised. The lowering your online booking usage via your website.
HTTPS is a ranking factor for Google
Google has announced that HTTPS is a factor they used to determine search rankings. That means HTTPS websites will be prioritised in search rankings over HTTP websites. With the rules of search becoming stricter by the day, any advantage you can use to help your website stand out amongst millions of competitors is one you should take!
How to secure your website
Adopting HTTPS is simple: When Google says jump, the best practice is to ask "how high?" With online security under the microscope, websites big and small need to put the appropriate measures into place to remain successful online. The era of HTTPS is here. Is your website up to scratch? If not, please feel free to contact us directly to see what your options are.
Healthsite can add SSL encryption to your website for $10 a month!
Article credit: GoDaddy